Now it was time to tackle the body modifications required to fit the 00-gauge Knightwing diesel locomotive body to the Graham Farish Class 14 n-gauge diesel chassis.
The first job was to plate over the existing hole in the chassis plate using plasticard stuck to the bottom of the plate. This would give me flat surface to mount the GF chassis to.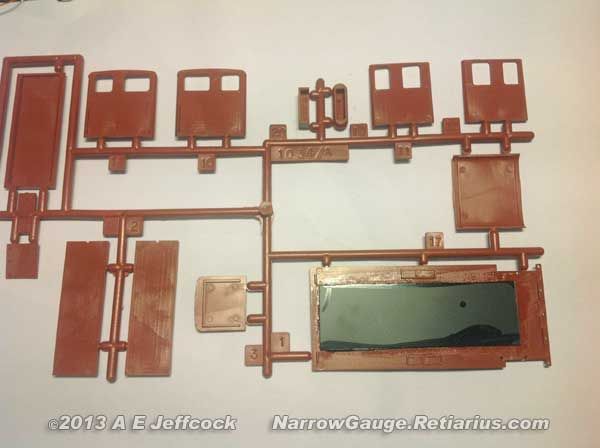 This was done before any parts were cut so that it was easier then to cut the Knightwing chassis to length and width – 'cut-and-shutting' out 8mm in the middle to shorten it to the right length before cutting out the new chassis mounting hole. I also shortened the back and sides of the chassis plate to minimise overhang.
The bonnet sides and bonnet hood were then shortened to fit. The cut for the bonnet sides being just outside the small plain access door at the loco front.
Once the chassis mounting hole had been cut, and tested the front of the cab modified to fit around the motor then the cab and bonnet was assembled. I have left, for now, the bonnet hood as a press fit until final assembly after painting.
The insides of the bonnet sides were lined with lead plates for added weight.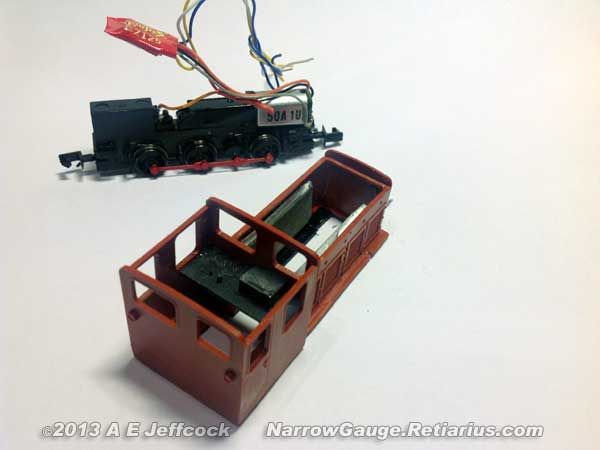 The loco was then readied for a test run